Our Book
Illustrated Pollen Terminology.
This open access book is a revised and extended edition of "Pollen Terminology. An illustrated handbook", published in 2009. This second edition, titled "Illustrated Pollen Terminology" shares additional insights into new and stunning aspects of palynology.
The new edition allowed us to improve many aspects and to illustrate in more detail the important concepts and various preparation techniques applied in (paleo)palynology. The chapter "Illustrated Pollen Terms" now features new and more appropriate examples of each term, including additional LM micrographs. Where necessary, the entries for selected pollen terms have been refined by rewording or adding definitions, illustrations, and new micrographs. Lastly, new terms are included, such as "suprasculpture" and the prefix "nano-" for ornamentation features.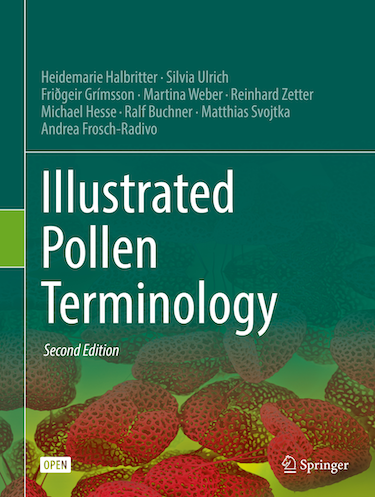 To download the book and for more information, please follow the link to the Springer Website.